The 2017 Teacher of the Year is Ken Noble,
<![if !vml]>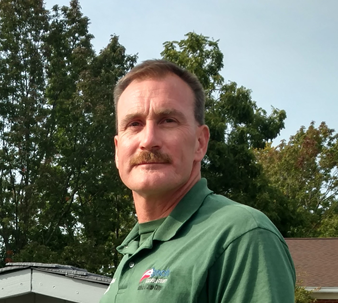 <![endif]>Horticulture teacher at A-Tech.
Ken joined the staff at A-Tech as the Horticulture teacher in the 2010/2011 school year. Each year he has worked to improve the program by providing new challenges and experiences for the Horticulture students to broaden their career choices.
Ken grew up in Ashtabula County on a fruit/vegetable farm. He graduated from Malone University with a Bachelor of Arts degree in Biology. Through Malone, Ken took a Tropical Ecology class in Costa Rica which included a trip to Monteverde, a dairy farm community that was established in 1951 by Quakers from Ohio. As a result of that class trip, Ken went back to Costa Rica on his own and worked for 6 months on one of the original Quaker dairy farms.
"Due to the nature of tropical rain forest soils, the Quaker's implemented many conservation practices to protect the fragile soil and ecosystem. They didn't do this because of rules and regulations; they did it for sustainability of their soil and water resources."
Also during Ken's college years, he took field courses from the Au Sable Institute of Environmental Studies including winter stream ecology, field botany, and animal ecology. Ken has been able to take his experiences in agriculture, natural resources, soils and water conservation and apply them to his current position. "Historically, the A-Tech Horticulture program was about greenhouses and landscaping. The program has taken a more diverse approach by blending Ag and food with greenhouse production, adding waterscapes with landscape design build, and including natural resources management. The natural resources portion focuses on soil and water quality, woodlands, wetlands and wildlife. We are utilizing more of A-Tech's 250+ acre campus sites. The Horticulture program has begun partnering with various conservation groups, Ashtabula Co. Metroparks, and ODNR with a commitment for stream quality monitoring of the Ashtabula River at the Smolen Bridge Indian Trails Twp. Park. Students are also prepared to take the Ohio Certified Nursery Technician Test."
Four years ago, Jim Welker, Ashtabula SWCD, was presenting to Ken's class on how to use the USDA Web Soil Survey. During that meeting, Jim mentioned the Envirothon Competition. This past year, A-Tech took a team to the Northeast Ohio Envirothon Competition. Envirothon can best be described as an outdoor academic challenge. The students are tested in the following areas: Soils, Forestry, Aquatic Ecology, Wildlife and Current Environmental Issues.
The team met during lunch and study hall time to prepare for the area competition. Due to limited staff at the time, the Ashtabula SWCD called upon other District offices to help the A-Tech team with study materials. "I want to send out a big 'thank you' to Amy Reeher, Trumbull SWCD and Katie Nainiger, Geauga SWCD for helping our team to prepare for this competition."
The Area 2 region has typically produced the State Champion with strong statewide finishes from other northeast Ohio schools. The competition is fierce and typically first time teams don't place very well in Area 2. The A-Tech team placed 18 out of 47 teams! Folks that is impressive for their first attempt at competing in the Area 2 Envirothon. Ken and his students are looking forward to and preparing for next year's competition.
It is easy to see after reading just the highlights of what is going on with the A-Tech Horticulture program that Ken Noble is making a difference in student's lives and giving them an opportunity to pursue their dreams.
When you see Ken, congratulate him on a job well done.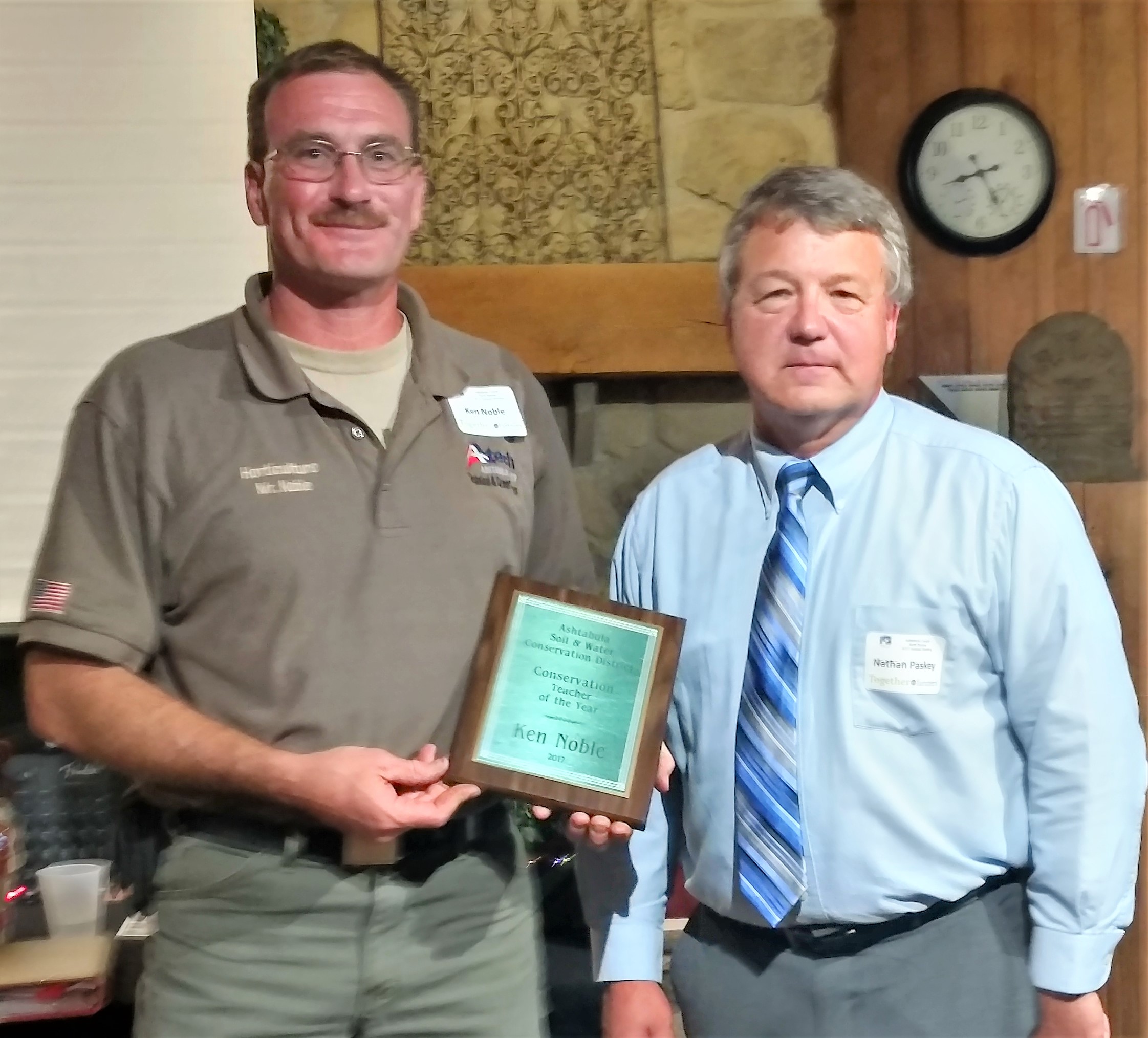 <![if !vml]>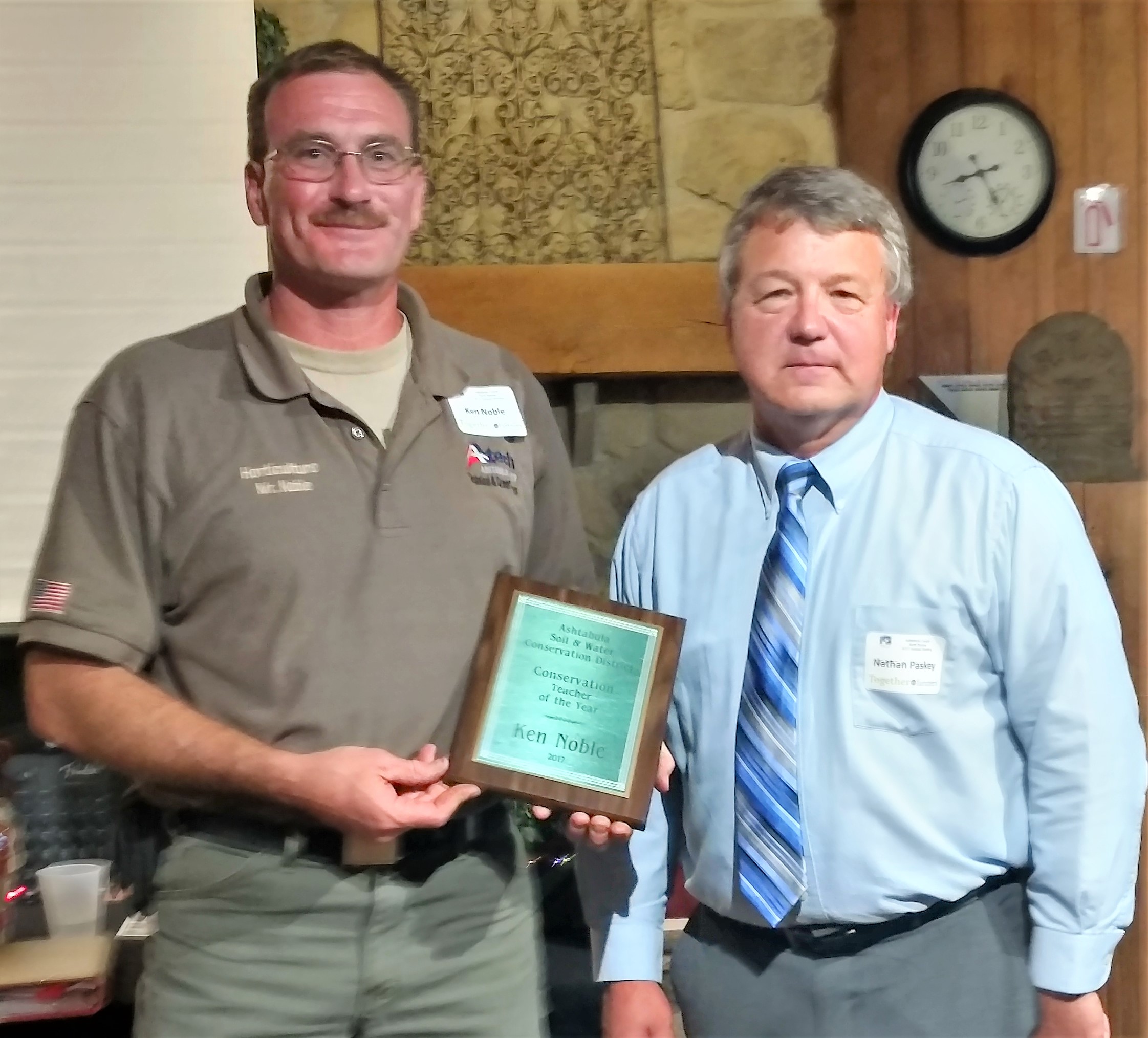 <![endif]>